HRCH Big Horn Chasin' Holway's Gold MH MNH4 WCX CGC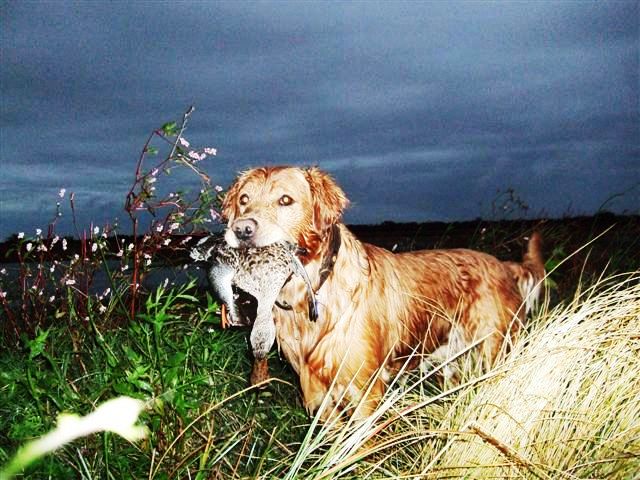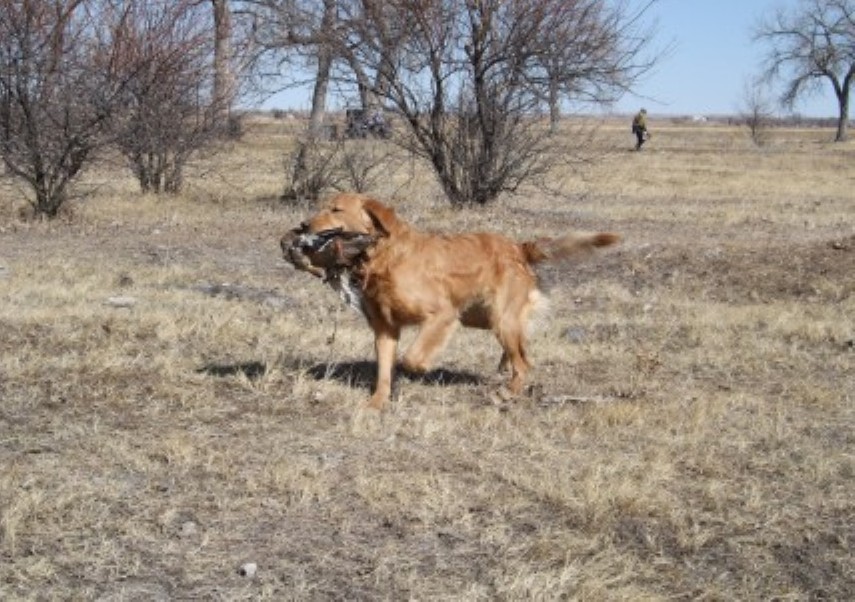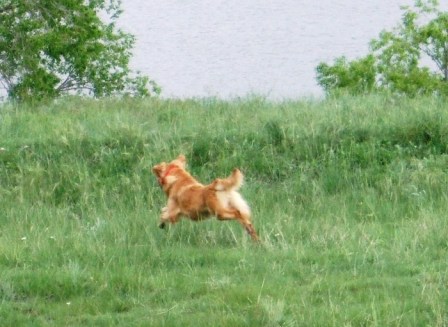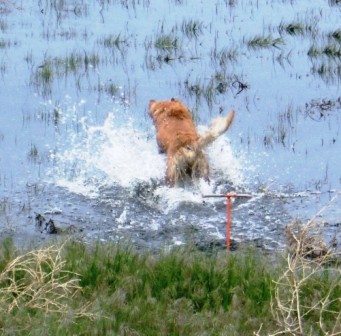 Whelped: 5/22/08
Dual Registration: AKC / UKC
AKC Registration # SR50697401
UKC Registration # R204-278

Master National Hall of Fame (MNH4)

AKC Master Hunter (MH) @ Age 2
UKC Hunting Retriever Champion (HRCH)
GRCA Working Certificate Excellent (WCX)
AKC Canine Good Citizen (CGC)
GRCA Charter Hunt Test Hall of Fame (HTHF)

Great Looks (dark golden) with style
70 pounds in hard working condition



OFA GR-10110E24M-VPI (hips)
OFA GR-EL22495M24-VPI (elbows)
OFA GR-CA18220/24M/C-PI (cardiac)
OFA GR-TH1844/24M-VPI (thyroid)
OFA GR-EYE3036/105M-VPI (eyes)

OFA GR-PRA107/12M-PI (prcd-PRA Clear)

OFA GR1-75/49M-VPI (PRA1 Clear)

OFA GR-ICH61/49M-VPI (Ichthyosis Clear)

OFA GR-CL5-1271/129M-PI (NCL Clear)

The Story of Chase (So Far...)
Here's my story - thanks for stopping by and taking time to learn more about me.
I was born in the Big Horn mountains of Greybull, Wyoming at 11:55 PM on May 22, 2008, in a litter of nine (5 girls/4 boys), and although I was the last pup to be born, I was not the "runt". My grandma Marilyn decided we should all have color coded collars, but they ran out of collars, so I started life known as the Green Ribbon Boy.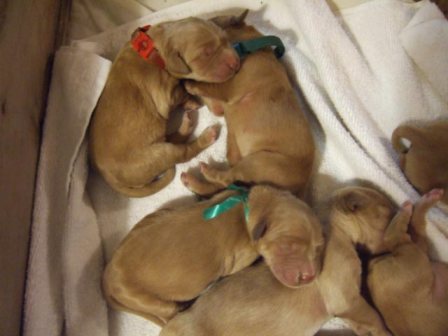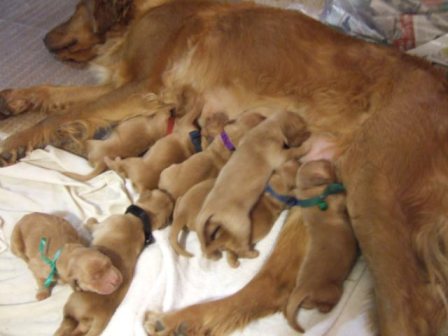 After a couple of days, Grandma Marilyn finally found a different color collar for me and I officially became known as Boy Brown. On May 25, 2008, Grandpa Gary
started our Bio Sensor exercises. We didn't like Grandpa too well at the start, but after third or fourth day we didn't mind the exercises (or him) at all
.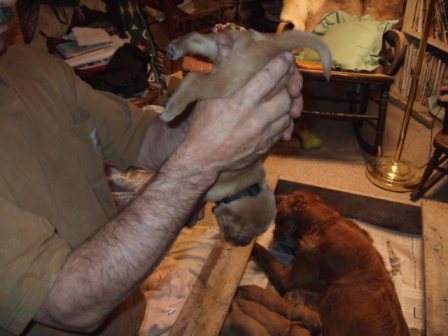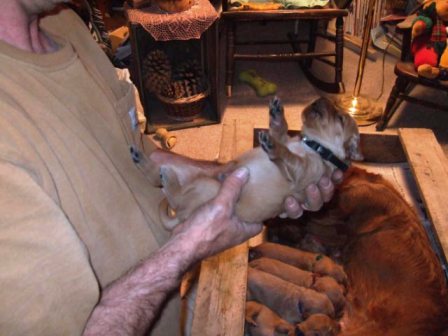 During the month of June and early July 2008, Grandma Marilyn and Grandpa Gary watched us grow, and introduced us to the outside world - including birds and water! Check me out at 4 weeks old with a pheasant! Oh, and I'm always the one with my nose to the ground...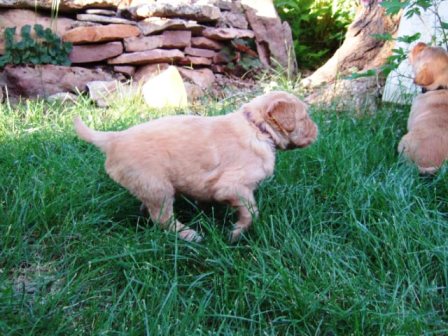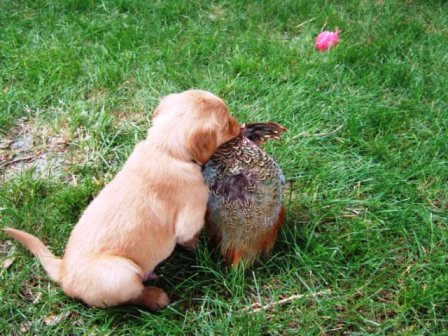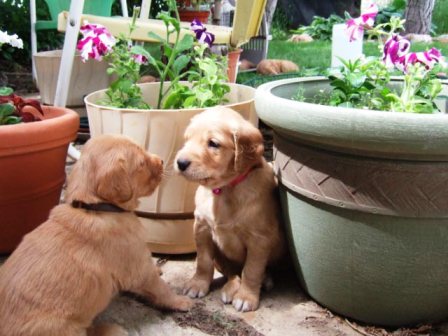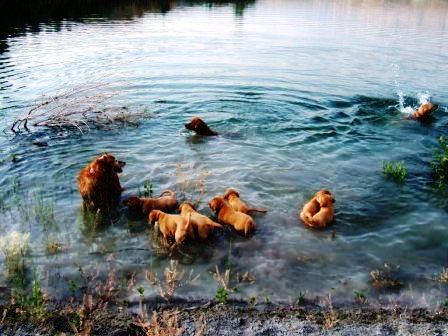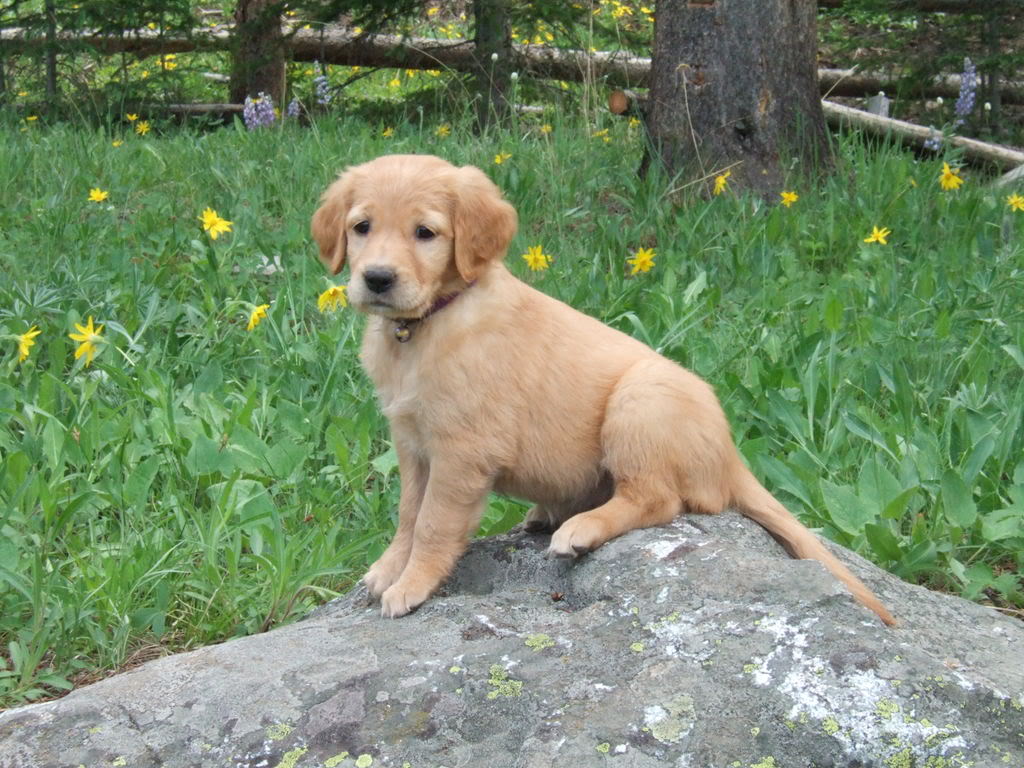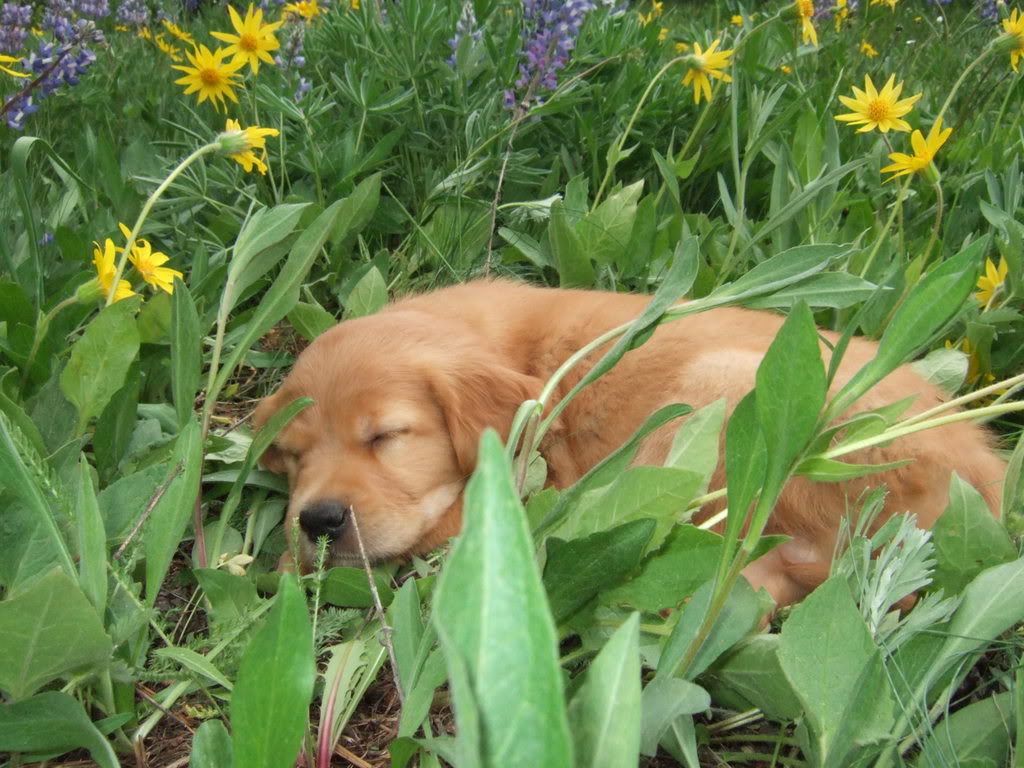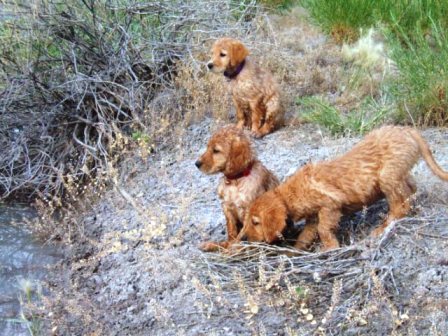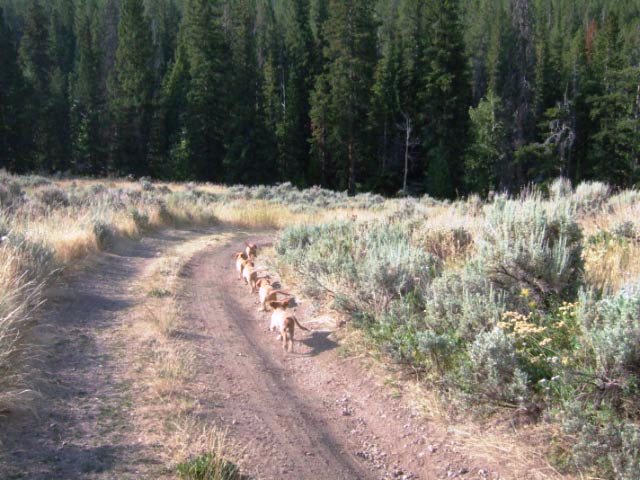 On July 13, 2008, my life changed forever when I was chosen as the "Pick of the Litter" and went home to Colorado with my Mom and two Dads - Jake, my dog Dad, and Keith, my human Dad. We even saw a moose while driving home - wow, was that exciting!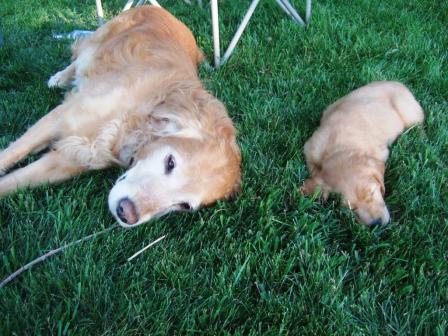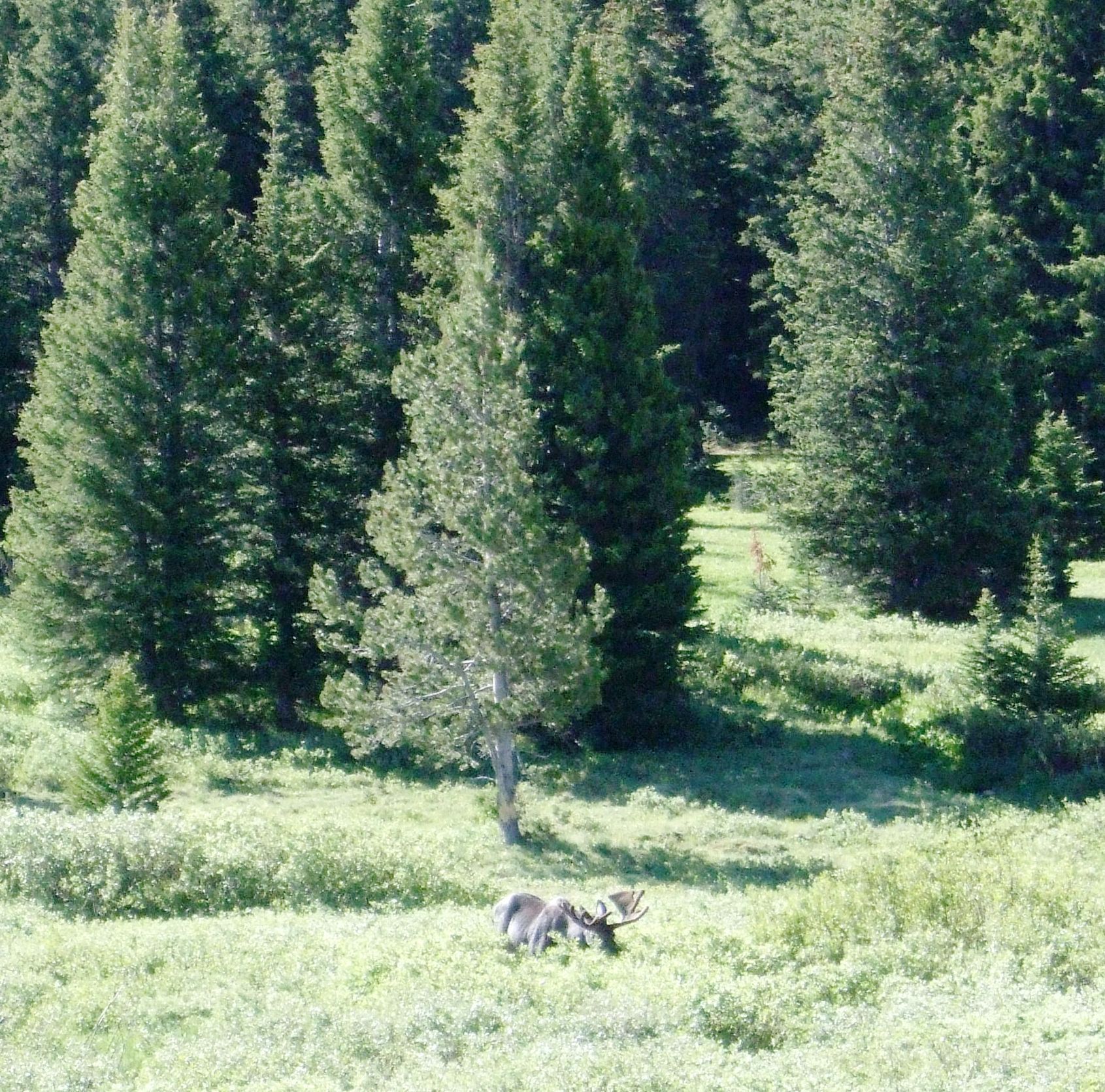 Once home, I immediately headed out to the backyard and was very happy to find we have a waterfall and a doggie pool, so of course I had to check them out. They even had a mini dog bumper for me until I was big enough for a real one!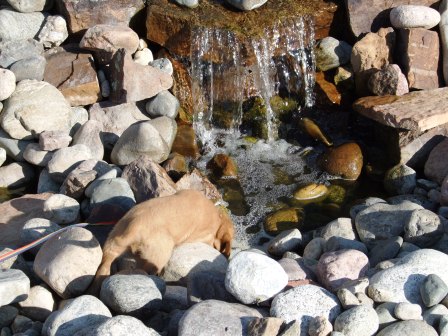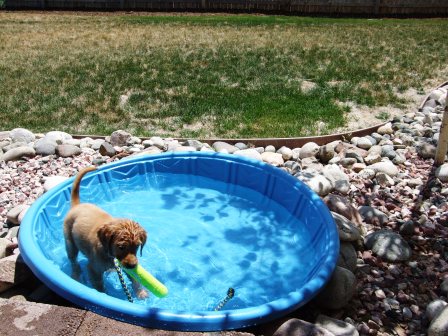 Time to explore my forever home, bond with my "people" and even squeeze in a trip to Telluride!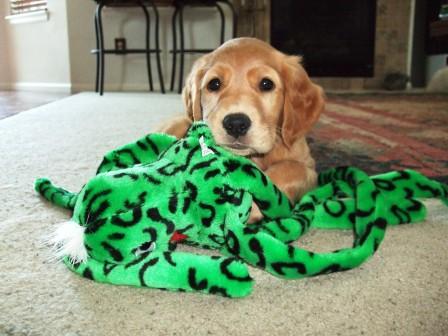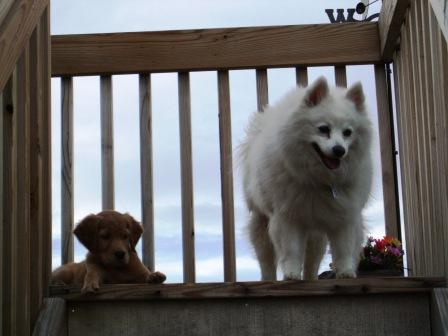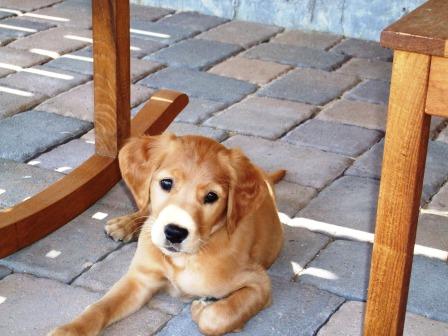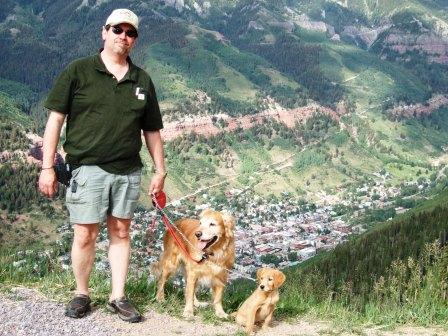 Like Father, Like Son... My two Dads and I do everything together.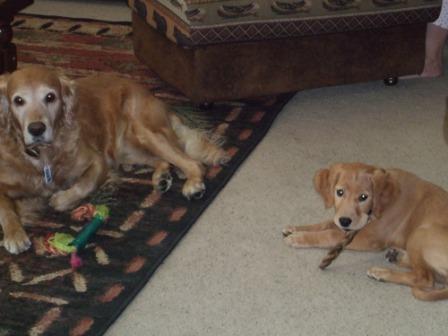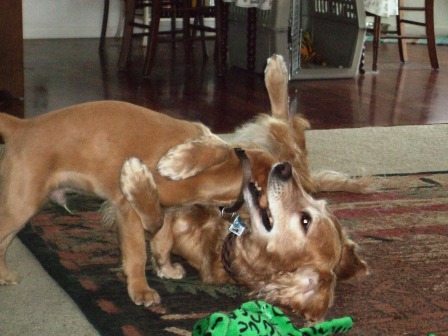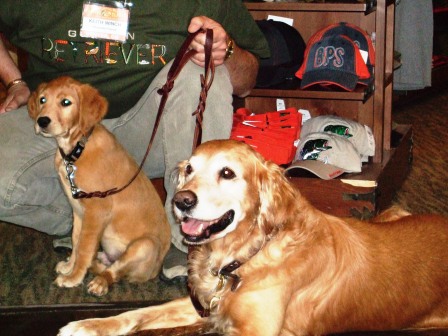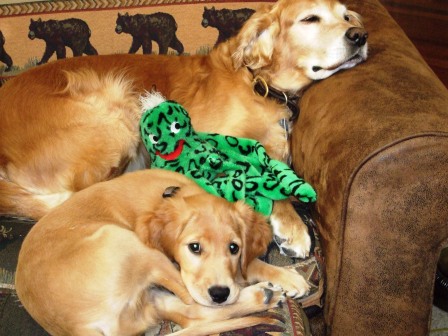 As much fun as it just playing around with my Dads, Mom thought it was time for me to start obedience classes. I started Puppy Obedience on August 4, 2008 and graduated at the top of my class on October 6, 2008. As if that wasn't enough, I started Intermediate Obedience the next night and was the Valedictorian of the November 25, 2008 class. I think I look pretty handsome in my cap...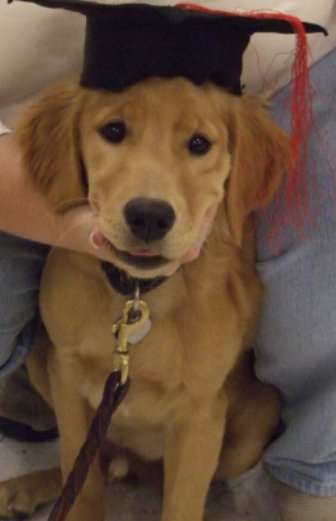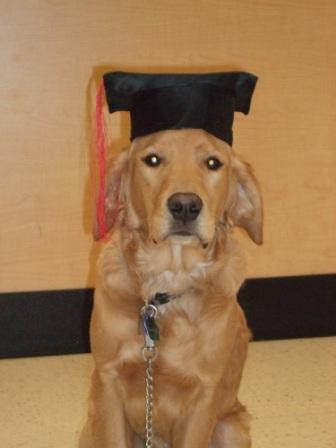 Puppy Graduation 10/6/08
Intermediate Graduation 11/25/08
Got to see my first snow and made a trip to see Santa before Mom and Dad sent me off to full blown retriever training on Thanksgiving weekend 2008: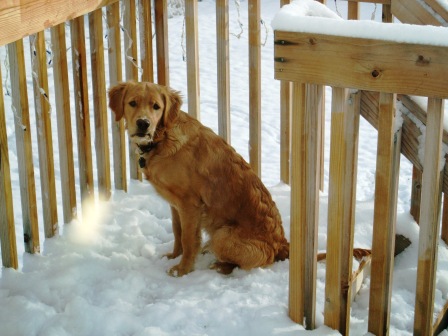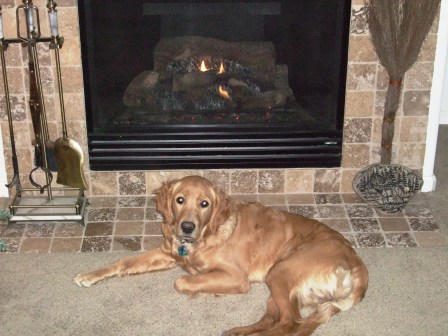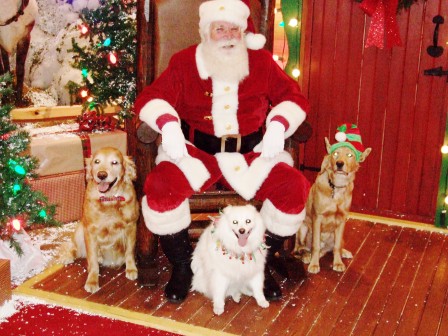 My first view of

Flatlander Kennels

in Bayard, Nebraska on November 30, 2008. I was nervous when Mom and Dad left me, but my trainers (Jared Shepard and Dane Johnson) were super nice and I got train with birds almost every day!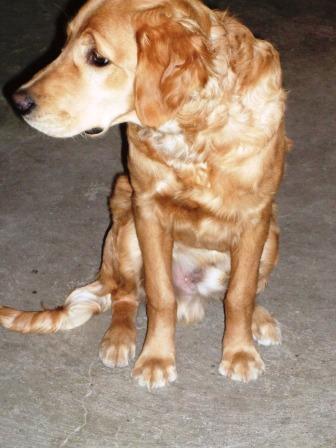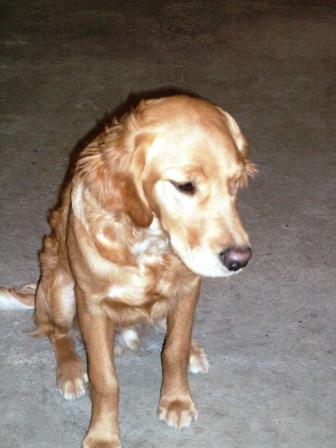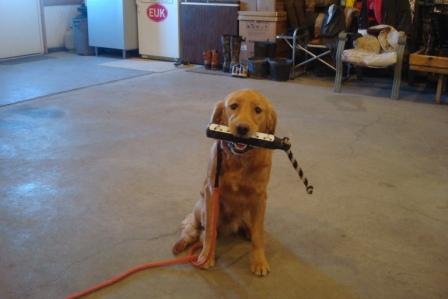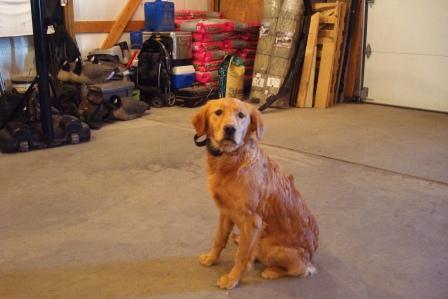 I missed Christmas at home, but I was having fun learning how to be a real retriever. Then finally on a cold Friday afternoon in early February, my Mom and Dads came to see me in Nebraska, and I got to show them eveything I had learned so far: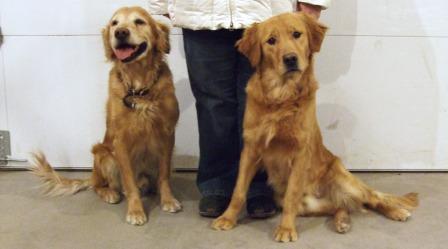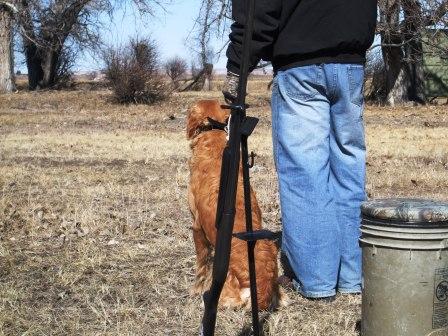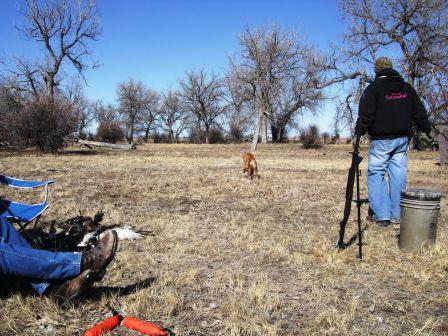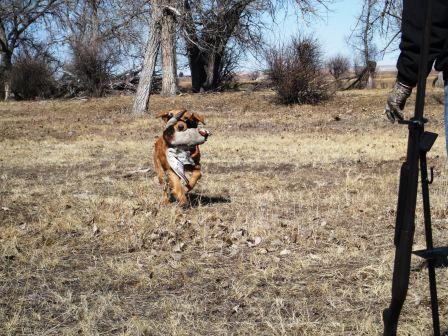 I finished retriever bootcamp and finally got to come home in late April 2009. I sure was glad to be home and play in the waterfall again!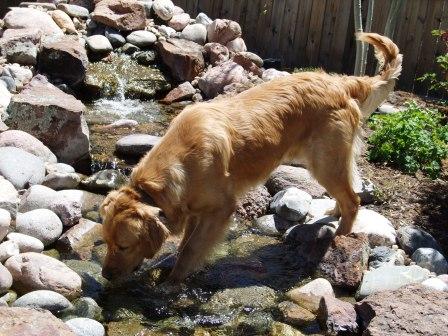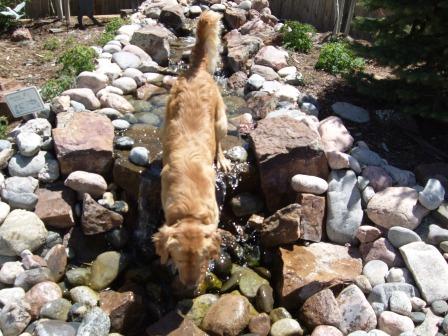 May 2009: Now begins the real fun -- I get to train with my human dad and start running Hunt Tests!
November 2010: After getting my HRCH title this summer, Dad decided that I should go south for the winter so that I can get in some advanced water work and get ready to start running Master tests in the Spring. So, off I go on a road trip to Anderson, Texas, where I will be training with Kirk Wichman at
Hidden Lake Retrievers
. Kirk has a real way about him with goldens, and a lot of Mom and Dad's golden friends have dogs in his kennel. All I know is that if I get to swim and get birds every day, it will be a great place to be!!!
May 2011: I've had a lot of fun with Kirk over the last few months, and don't know what the big deal is, but Mom and Dad are doing a happy dance because I just passed my 6th Master test and got my Master Hunter title (MH). They say I am now "Master National Qualified" and will be going someplace in Maryland this Fall to run some test called the Master National? I dunno, but if there are a lot of birds at this Maryland place, I'm ready...
August 2011: I'm on Kirk's truck headed back to Texas to start tuning up for Master National. Had a lot of fun over the weekend where I ran Mile-Hi Golden Retriever Club's hunt test. Mom and Dad were happy when my name was called out and they got a ribbon, but I don't know what the big deal is...heck, almost all of my buddies on Kirk's truck got ribbons too. None of us know why our people get so excited over those things, but they do. Now if they would hand out birds instead, I could relate!
October 2011: I am finally home from my extended road trip to Texas and then Maryland where I ran and passed my first Master National. Wow there were a LOT of dogs at that test -- 575 entries, and 54 of those were other goldens. We ran 5 series over the course of a week, and at the end, I was 1 of 17 goldens who qualified and received a ribbon and a plate, and I was also the youngest golden to pass. I don't know why Mom cried, but I tried to comfort her. Four of my buddies on Kirk's truck also got passes, but I dunno if their people were as happy as mine!
Please follow my hunt test progress on the
News
page!